By: Kamusime Barnabas
Atletico Madrid discovered on Sunday that two members of their travelling expedition to Portugal have tested positive for coronavirus, one day before they fly to the neighbouring country.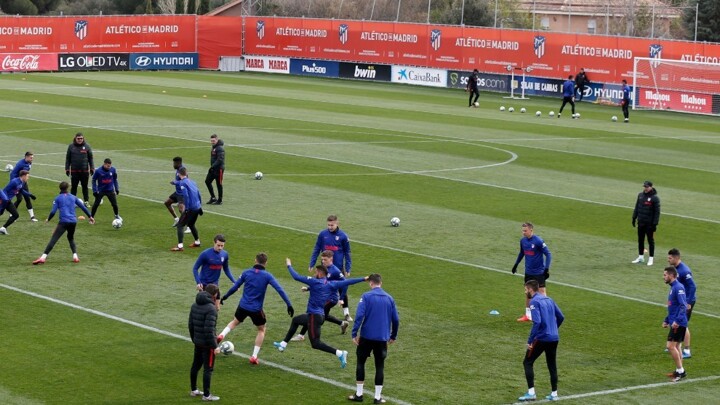 The PCR tests were taken on Saturday prior to training, with the results now affecting all the foreseen plans.
The two people will now go into isolation and Atletico have activated the protocol they had been using in these cases.
"Yesterday, Saturday, August 8, all the members of the first team and the club's expedition to Lisbon took PCR tests at the Ciudad Deportiva de Majadahonda, as required by UEFA protocol for taking part in the quarter-finals of the Champions League," Atletico's statement read.
"Among the results known today [Sunday], two positive results have appeared, with both isolated in their respective homes, and this was immediately communicated to the Spanish and Portuguese health authorities, UEFA, the Spanish Football Federation, the Portuguese Federation and the National Sports Council.
"Likewise, the corresponding protocol of action foreseen for these cases has been activated, which requires new PCR tests to be carried out on the first team and members of the expedition to Lisbon and the closest contacts of the positive cases, and which has caused changes in the training schedules, in the structure and development of the trip and accommodation in the Portuguese capital.
"The club will coordinate the new schedules with UEFA and as soon as there is a new plan it will be made public.
"We also ask for maximum respect for the identity of the two positive cases.
"After the end of LaLiga, Atletico Madrid requested that Spanish teams that are still competing in Europe should continue to do so voluntarily and with the help of LaLiga, following the same rules of the prevention protocol against COVID-19 that had been developed during the return to competition.
"Although UEFA only require a negative PCR test from each member of the expedition to Lisbon 72 hours before the trip scheduled for Monday, August 10, the club has complied with the protocol established at the time by the National Sports Council and LaLiga, keeping the weekly tests carried out on the return to league competition under the control of the same LaLiga inspector who supervised compliance with the protocol during the 11 league matchdays.
"The first team and all the personnel working and in contact with them, a total of 93 people, underwent a PCR test and a serological test the day before returning to training, Sunday, July 26, and the first session, planned individually for that Sunday, was postponed as a precaution to Monday 27 in the afternoon until it was known that 100 percent of the tests had given a negative result.
"After the first week of training, again the first team and the rest of the club's members that work around them underwent new PCR tests on Sunday, August 2, with a new negative result in all cases, resuming training on Monday afternoon after knowing the results of the tests."