2020/21 UEFA Champions League Round of 16 draw
Neymar to Messi: "See you soon my friend"
Neymar is undertandably looking forward to meeting Messi in the PSG-Barcelona tie. If the Brazil star has his way, he may be seeing Messi soon at PSG should the Argentine captain leave Barcelona in the summer as expected…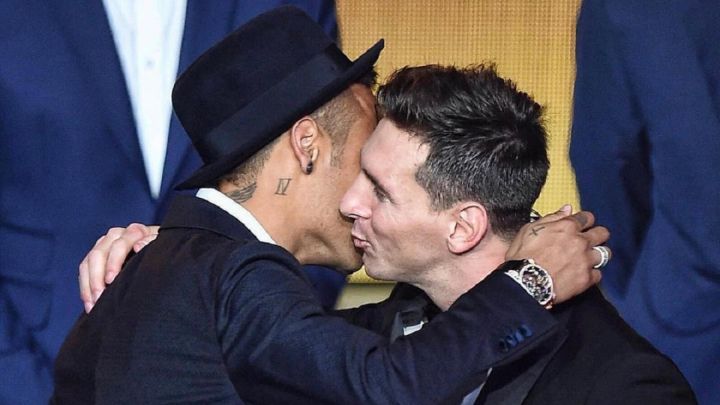 The Lowe-down on that crazy night
Sid's right, everyone seems to be reflecting on that incredible comeback. Here's how he saw it…
Messi and Neymar: back on the pitch together
Last week we watched Cristiano take to the field against his former nemesis at Barcelona, and today's draw lines up another pairing that we used to enjoy, although as teammates.
PSG star Neymar had recently repeated his desire to be reunited with the Argentine (many thinking that meant in Paris) but we may, at least, see them play on opposing sides.
Unless, of course, Messi moves to France in January!!!!!! Stop it!
The group stage is dead, long live the goals
All eyes have been on the draw for the last 16 but let's look back – and vote – on the best goals from the group stage.
Some absolute crackers!
Oui oui oui
PSG vs Barça has everyone talking and the French club must have mixed emotions…
A dream team made of gold
As well as the Champions League draw, you may also be aware that France Football are running out their all-time dream team.
Check out their decision in our piece below (Spoiler alert: it's a pretty spectacular team!)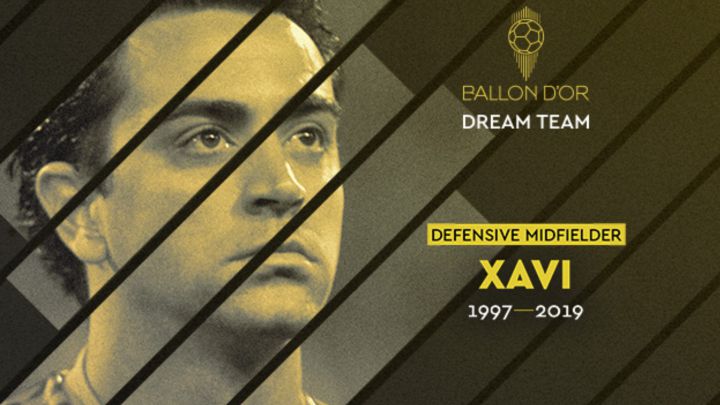 Monchengladbach are "glad" to see the "bach" of Man City… (I'll get my coat)…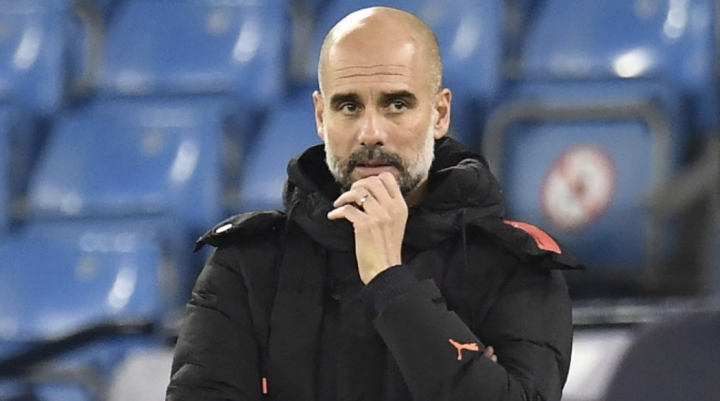 UCL: Man City-Borussia MG
Pep on the German rivals: "I respect the beauty of Gladbach's footbal"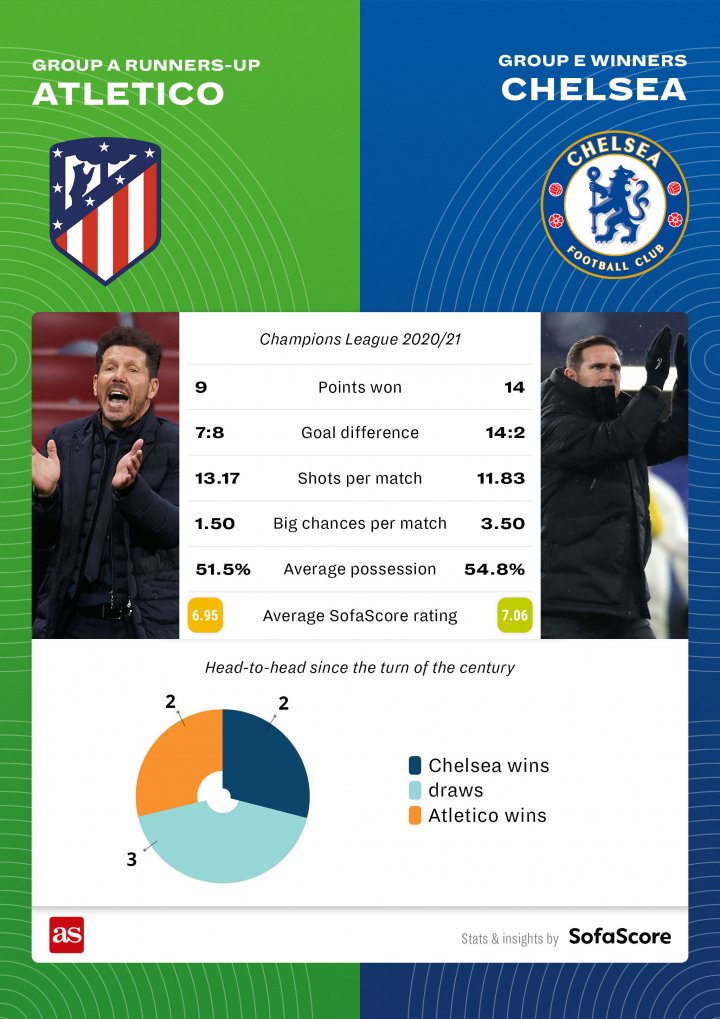 Chelsea vs At. Madrid at-a-glance with SofaScore stats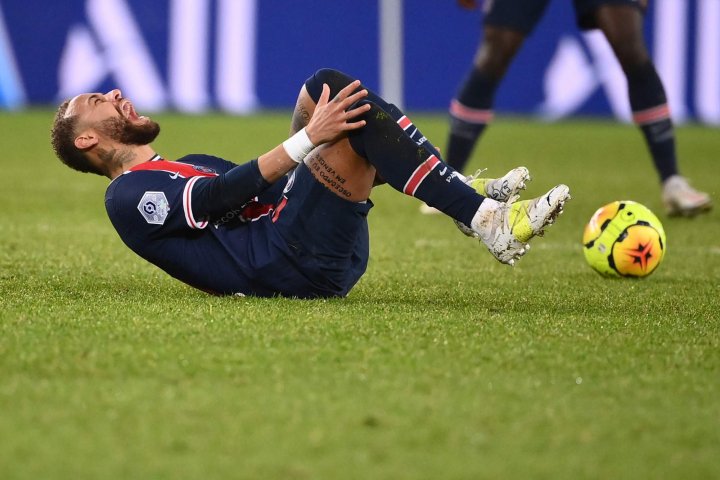 Neymar in the Champions League
It looked ominous for the Brazilian last night as he was stretchered off in tears after a rash challenge at the end of PSG-Lyon with early reports suggesting a broken ankle.
The news from the French capital is more upbeat after medical examinations on the ankle injury he sustained in the loss to Lyon are "reassuring" but the Paris Saint-Germain forward will undergo further checks.
UCL: PSG-Barcelona
We imagine we'll be seeing plenty of flashbacks to the 2017 Camp Nou 6-1 win. One of the biggest comebacks UCL histoiry
Europa League: Spotlight on the English sides
There were mixed fortunes for the four Premier League clubs in Monday's Europa League draw, while Milan are heading to Serbia.
Koeman on PSG clash
"It will be difficult for us but it will be tricky for them too"
Chelsea vs Atlético Madrid
The last time Chelsea visited the Spanish capital to play Atlético in 2017, they managed a 2-1 win, with Alvaro Morata scoring the Blues opening goal.
Massive game for Atalanta against 13-time winners Real Madrid…
Leipzig director on drawing Liverpool
Leipzig sporting director Markus Krosche has acknowledged that the club will have a "difficult task" against 2019 winners Liverpool.
"It's definitely a difficult task. Liverpool have a strong team and a lot of experience, especially in the ChampionsLeague. However, we've shown that we can beat the top sides," he said.
Leipzig qualified after beating Liverpool's arch rivals Manchester United 3-2 in a do-or-die game last Tuesday.
Man City favourites to lift UCL 
Stats website FiveThirtyEight has crunched the numbers and concluded that Manchester CIty are the favourites to scoop the Champions League this year, with a 26% chance. They are followed by Bayern (19%), Barcelona (12%) and Real Madrid (6%) and Chelsea (6%).
UEL: Real Sociedad-Man United
Lovely tweet from the Basque club with a nod to the last visit the San Sebastian side paid to Old Trafford with 6,000 fans making the trip to Manchester.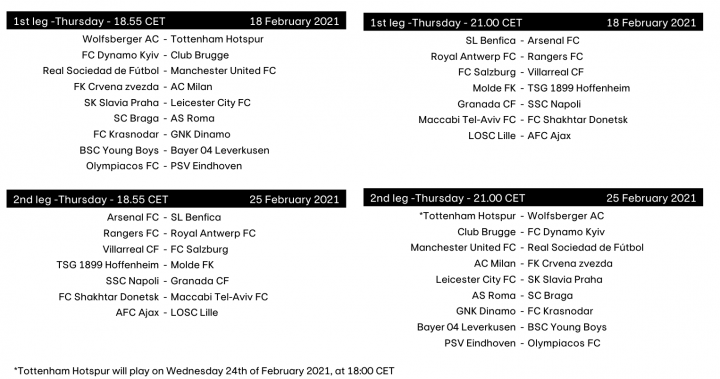 UEFA confirm dates/times for Europa League Round of 32 games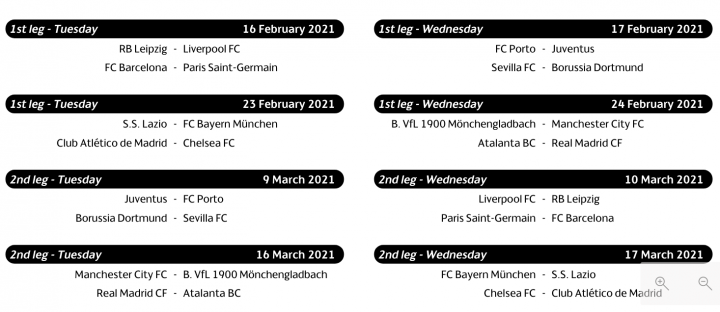 Champions League dates confirmed
UEFA have confirmed the dates for the Round of 16 games after this morning's draw in Nyon.
UCL: New Dortmund interim coach Terzic on Sevilla
Borussia Dortmund have appointed Edin Terzic on a temporary basis with his deal running through to June 2021. Speaking of the mid-week Bundesliga fixtures, the new BVB coach claimed that Sevilla are a 'complicated opponent' 
UCL: PSG-Barça
What a clip as Lineker, Owen, Ferdinand and Gerard react to the 6-1 at Camp Nou in 2017.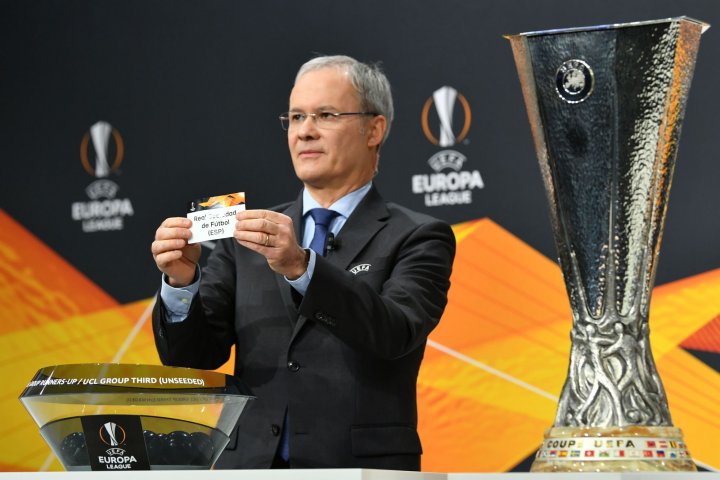 UEL: Real Sociedad vice-president on United tie
​​​​​​Mikel Ubarrechena, vice president of the Basque club spoke to Movistar Plus and acknowledged that the tie would be 'just as hard for them' after the San Sebastian side were drawn against the Old Trafford outfit in the Europa League Round of 32 this morning.
UCL: Real Madrid keeper Courtois on Round of 16 pairing
Atalanta star asks for halt in voting
The Serie player requested that UEFA halt the count after one vote had been cast in a 'who will win' poll being conducted by the UEFA twitter account.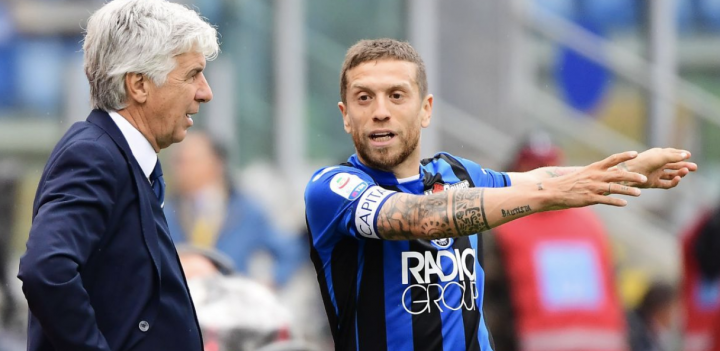 UCL: Bust up between coach and Argentine star at heart of Atalanta tension
Reports suggest that tension in the Bergamo dressing room started with a bust-up between coach Gasperini and Argentine striker Papu Gomez with the coach even prepared to offer his resignation.
UEL: Last Red Star-Milan meeting in Serbia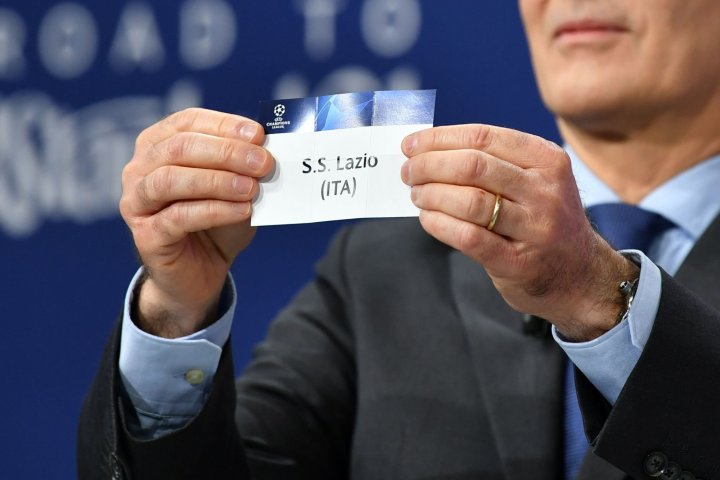 UCL: Bayern on pairing with SS Lazio 
"Lazio are an uncomfortable opponent, you saw that in the group," said Bayern sports director Hasan Salihamidzic. "It is always uncomfortable against Italian teams."
UCL: Italian journalist Filippo Ricci on Real Madrid-Atalanta.
The Spanish based journalist feels that the draw is good for Zidane's side given that there is some internal turmoil afoot at the Serie A side and that their open style of play will be good for Real Madrid.
UEL: Spurs, Arsenal, Milan and Man United ranked as favourites by leading bookmakers to lift the Europa League trophy in Poland next May with Red Star, Molde, Antwerp and Wolfsberger seen as rank outsiders.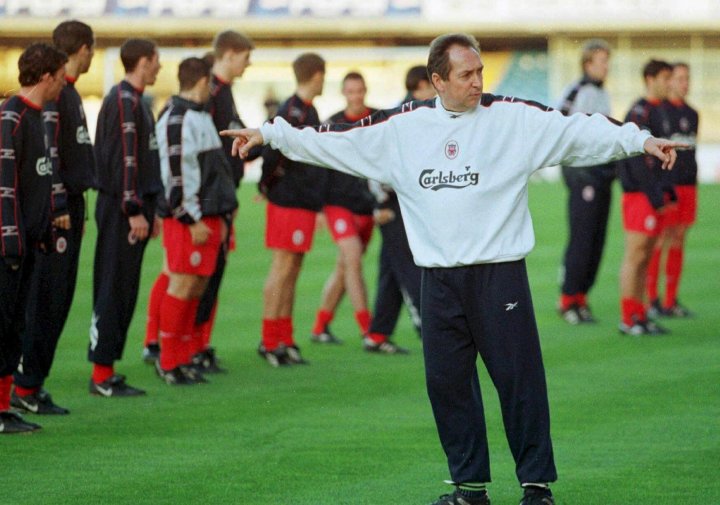 The other major footbally story this morning is the sad news that Gerard Houllier passed away earlier on today.
UEL: Real Sociedad advice
UCL: Lopetegui on Dortmund
Speaking ahead of his teams Copa del Rey tie, Sevilla boss Lopetegui claimed that Champions League opponents Dortmund have a 'very experienced coach'. Obviously the Basque coach is unaware that the Bundesliga side dismissed Favre yesterday and now begin the search for a new manager.
UCL: Zidane: "We have plenty of respect for Atalanta".
The Real Madrid coach was speaking ahead of his sides game in LaLiga on Tuesday against Athletic and was asked for his opinion on this morning's Champions League draw.
Sweet memories for Barcelona fans reminiscing about the famous 6-1 win over PSG at Camp Nou in 2017.
Some stats that will go down well with Liverpool fans with the Reds dominating German opposition in their past ten games
The next time we'll be back in Nyon on Champions League business will be 19 March as the draws for both the quarter final and semi-final of the competition will be made.
Don't forget that at 13:00, it's time for part II of today's UEFA draws as the Round of 32 in the Europa League will be drawn. Manchester United, Napoli, Benfica and AC Milan are just some of the big name sides involved in the draw.
After progressing to the Round of 16 for the first time ever, the Borussia Monchengladbach Foals have been handed a tough tie against Manchester City with the second leg in Manchester next March.
There's some good news coming through from Paris this morning as it's being reported that Neymar's injury is not as serious as initially feared with his ankle not suffering any break. This should mean that the Brazilian forward will be fit and ready to face Barça in the February Round of 16 game
When will the Champions League last 16 games be played?
The last-16 first legs are to be played on 16, 17, 23 and 24 February 2021, with the second legs scheduled for 9, 10, 16 and 17 March 2021.
UEFA have confirmed that the definitive kick-off times will be confirmed on Monday afternoon at approximately 15:00 CET.
Also looking forward to Real Madrid facing Atalanta with the team from Bergamo making many neutral friends in last season's competition and one of the most exciting sides left in the competition.
Atletico vs Chelsea is another pairing that we're familiar with in recent years as
Diego Costa will return to Stamford Bridge with the Spanish side. 
The pick of the Round of 16 is arguably the PSG-FC Barcelona tie with Neymar facing his former side (if fit) and a match-up that has delivered some great ties in recent times with the 6-1 Camp Nou comeback in 2017 fresh in the mind. 
Final game will see Atalanta with the men from Bergamo set to play Real Madrid
Penultimate tie will see Sevilla FC and the Andalusian outfit will play Dortmund
Match six will see a clash between FC Barcelona with the Catalan outfit pitted against PSG
Next up Portugal champions FC Porto and they face Juventus
Fourth pairing sees RB Leipzig and the German outfit are set to play Liverpool
Third tie: Atlético Madrid and Cholo's men will be pitted against Chelsea
Next up we have SS Lazio…. the Serie A side will face holders FC Bayern Munich
The first name out is …… Borussia MG and the Bundesliga side will face Manchester City
Draw time…. off we go ….. 16 teams poised to learn their fate in the 2020/21 competition. 
Michael Heselschwerdt, Head of Club Competitions at UEFA now goes through the procedures ahead of the draw.
When will the Champions League last 16 games be played?
The last-16 first legs are to be played on 16, 17, 23 and 24 February 2021, with the second legs scheduled for 9, 10, 16 and 17 March 2021.
UEFA will publish the kick-off times on Monday evening.